In the year of 2017, our journey began.
We embarked on this extraordinary mission, driven by a divine calling to serve as instruments of God's profound plan. Our purpose? To facilitate, by God's grace, prophetic healing to the tender hearts of women burdened with emotional wounds within the body of Christ.
With hearts aflame, we fervently pray for the Almighty to work wonders through this ministry. He is always faithful to hear and answer our prayers. Our deepest desire is to witness a spiritual awakening and revival sweeping across lands near and far, mending the tapestry of families and restoring hope within the hearts of souls, both locally and around the world.
Rest assured, dear friend, that our commitment to you knows no bounds. Anticipate our unwavering dedication and our relentless pursuit of guiding you toward the path of restoration and spiritual renewal. Expect nothing less than a sanctuary of compassion, a haven of understanding, and a beacon of unwavering support.
Our focus is on facilitating spiritual renewal and Jesus-style discipleship in the Body of Christ through our Mandate and our Core4. 
 We also facilitate virtual and in-person Encounters with Jesus Events. If you would like to put on the waiting list for our next Encounter, please click here.
Have questions?
Please contact us.  We would love to hear from you! All emails are responded to within 24 hours of being received.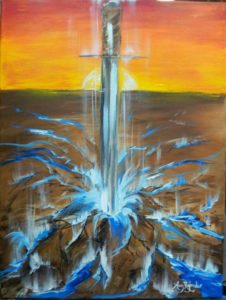 The Refreshing Hour is our online Sunday Service where you can come and have a time of refreshing. Join us each Sunday at 11:00a EDT.